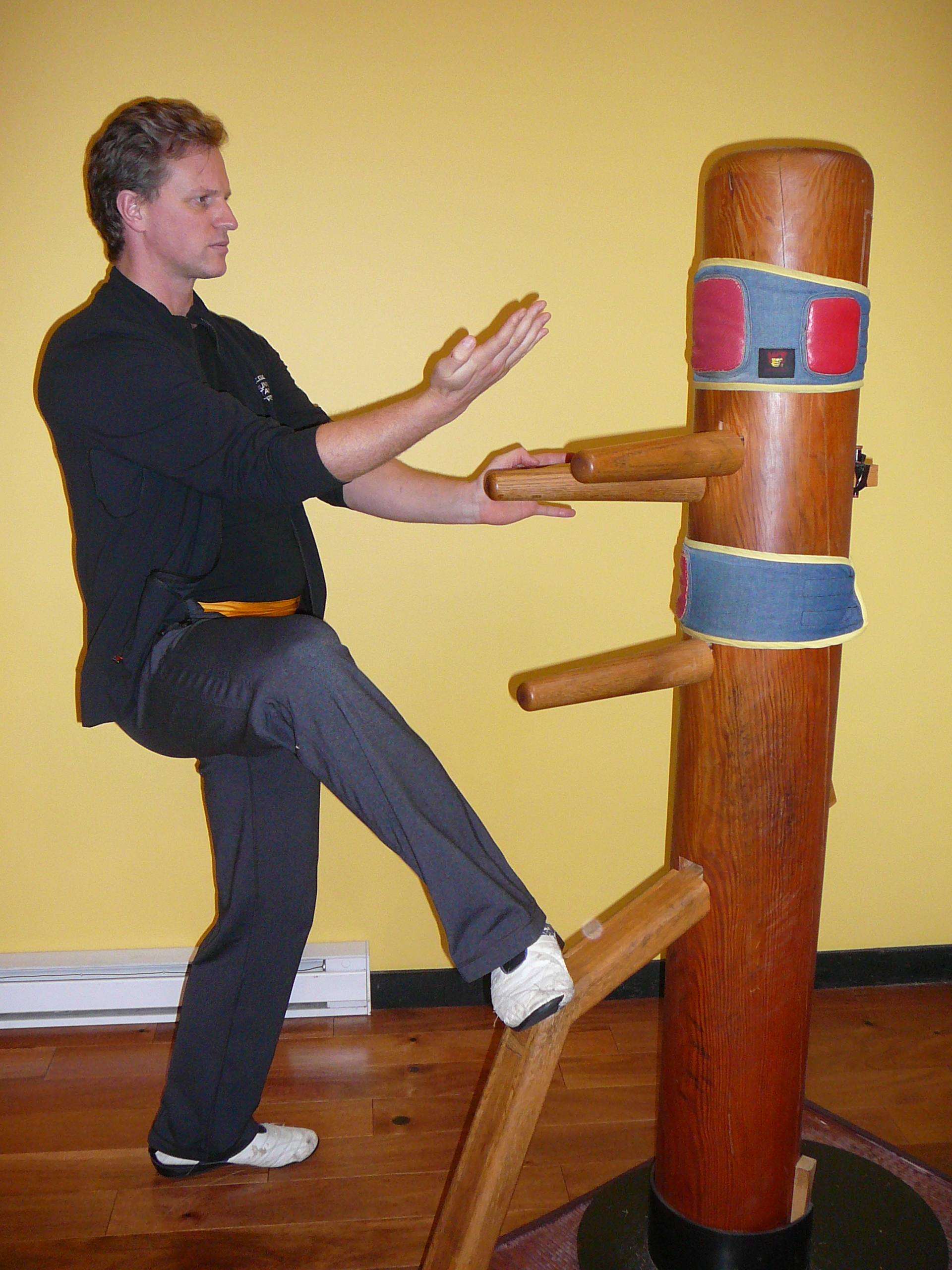 Welcome.  Wing Chun (aka Ving Tsun) called to me at the relatively late age of 25.  I was at a crossroads in my life where my lifestyle was unhealthy and unsustainable.  My Wing Chun path was and still is a significant part of my physical, philosophical, emotional, psychological and spiritual being.  Taken to its deepest and most authentic meaning, Kung Fu is a way of life, not just a hobby.
I started my Wing Chun training in 1991 when I was fortunate enough to meet and be accepted by my Sifu Walter Jakimczuk and the Sunny Tang Kung Fu family.  Sifu Walter is an amazing teacher as well as a profound martial artist. I knew then that I had found my family and my Sifu.  I knew it would be a path of many years and a commitment to myself and my new family.   I feel truly blessed for the gifts, experiences and relationships that Wing Chun has bestowed upon me.
I was born in 1965, the youngest of seven children, in Aylmer, Quebec. Growing up as a child and teenager, I was strongly influenced and attracted to martial arts by watching Bruce Lee movies and the movie and tv series "Kung Fu" in the 1970's. Bruce Lee inspired me to believe that anybody, despite his or her body size or strength, could be a master martial artist. The Kung Fu TV show modeled the humble, philosophical, moral and spiritual side of martial arts.
I have been training and teaching Wing Chun for over two decades.  I am a certified Gold Sash Instructor from the present Grandmaster, Sunny Tang. I am also a 5th level certified coach of the Confederation of Canadian Wushu Organizations. The Sunny Tang Family is one of the few Wing Chun lineages that has direct lines to the Grandmaster Ip Man (aka Yip Man), via Moy Yat.  As a young man, Sunny Tang spent many hours together with his teacher, Moy Yat, and neighbour, Ip Man.  Many people have trained Wing Chun, but very few were shown the complete system in all its depth and applications.  Our lineage has maintained the purity of knowledge in this system that few can claim.
I have had many amazing moments and experiences through my Wing Chun journey. Some of the highlights have been competing in and winning the National Champion in the advanced sparring at the National Kung Fu Championships in Toronto in 1994, participating in the many martial arts demonstrations in Ottawa and Toronto for the Sunny Tang Family, a recipient of a Marital Excellence Award from Wushu Canada in December 2016, the many incredible relationships and bonds created with my Kung Fu brothers and sisters, and building our own student base/school in Victoria.
I am a strong believer in living a balanced and healthy life. My other passions include wilderness backpacking and travel, playing in an Afro-Brazilian percussion and movement band, Gabrielle Roth's 5 Rhythms Dance, fitness, philosophy/spirituality, movement therapy and continued growth towards personal integrity.
I hope that Wing Chun speaks to you as deeply and intensely as she has with me.
Mark Watson – Certified Gold Sash Instructor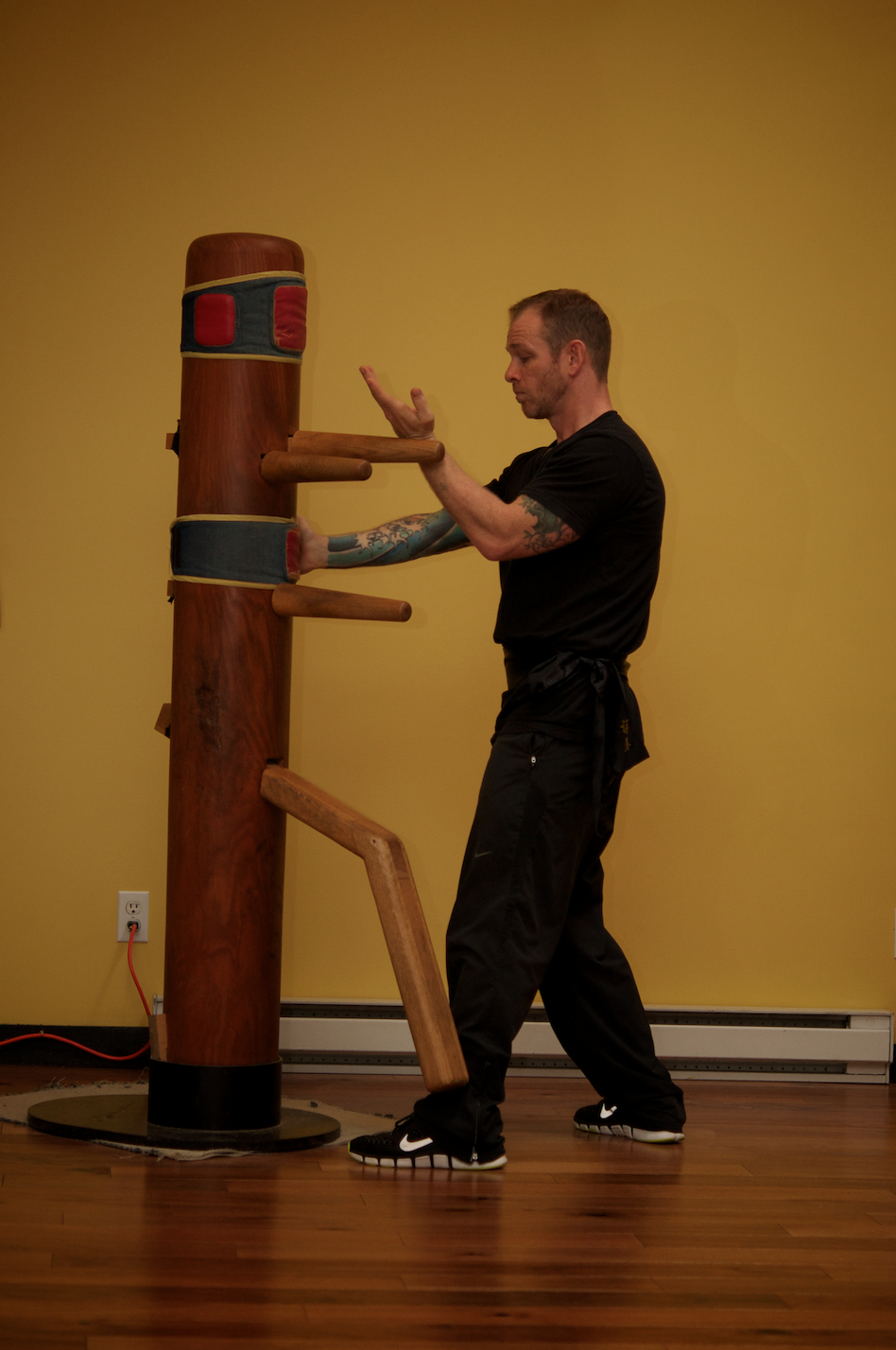 I have been involved/interested in martial arts most of my life with the utmost respect for them all. To be honest, what drew my attention to Wing Chun was seeing the unique movements and the use of the wooden dummy in movies, and let's not forget Bruce Lee. It was 2007 when I met my Sifu Jim Kragtwyk. At this point of my life I was involved in power-lifting and was around 230 pounds. Even with my size, muscle and strength my Sifu moved me around like a rag doll, "Like water " Bruce Lee would quote. Sold! "Will you teach me?" I asked. Since then my understanding of the Wing Chun system has changed. It has become much more than just a fighting system. The analogy I could use to explain this would be the following: When a rock hits a calm pond, that impact could represent the martial/fighting skill you acquire. All the positive attributes you attain through the system would be the water rippling outward through your life and relationships making a better more clear way of living. A system that not only gives you the physical skill, but also creates a better quality of living. It is the whole package in my view. For these reasons, I have decided to take on teaching and leadership roles to give people the same opportunity to experience this wonderful system and life.
Tim Lui – Certified Black Sash Instructor
I have been practicing Wing Chun since 2004. When I was young, I loved martial arts, getting my hands on all the martial arts movies I could find. I always tried to emulate and practice the kicks and punches I saw. This lead me to try Karate and then a little Aikido, until I researched Bruce Lee and learned that his teacher was Ip Man from the Wing Chun lineage. This started my journey into Wing Chun. My first Wing Chun experience was at a local recreation centre when I was 16. Being a typical teenager, I didn't stick with it very long. In fact, I dropped out of high school thinking, at that time, that I didn't need to finish school for my goals in life. I found myself in a dead-end jobs getting nowhere. In a quest to improve myself I attempted to finish school but didn't have the discipline to follow through. In 2001 I decided to return to Wing Chun again and found a club that claimed to be from a "traditional" Wing Chun lineage. I trained with them for a few years, but didn't feel that I was learning the art of Wing Chun as I had originally researched. In 2004, I first touched hands with Sifu. I instantly knew that he had the Wing Chun knowledge I wanted to learn, and I have been learning from him ever since. Inspired by this new found view of the art, I even returned to school and graduated with honours. Wing Chun has taught me much about myself and how I much it can help me in my everyday life, as opposed to just in the club. I now know that there is a lifetime of knowledge to learn from Wing Chun and I'm excited to feel like I'm just at the beginning of its journey.
Raj Pal – Certified Black Sash Instructor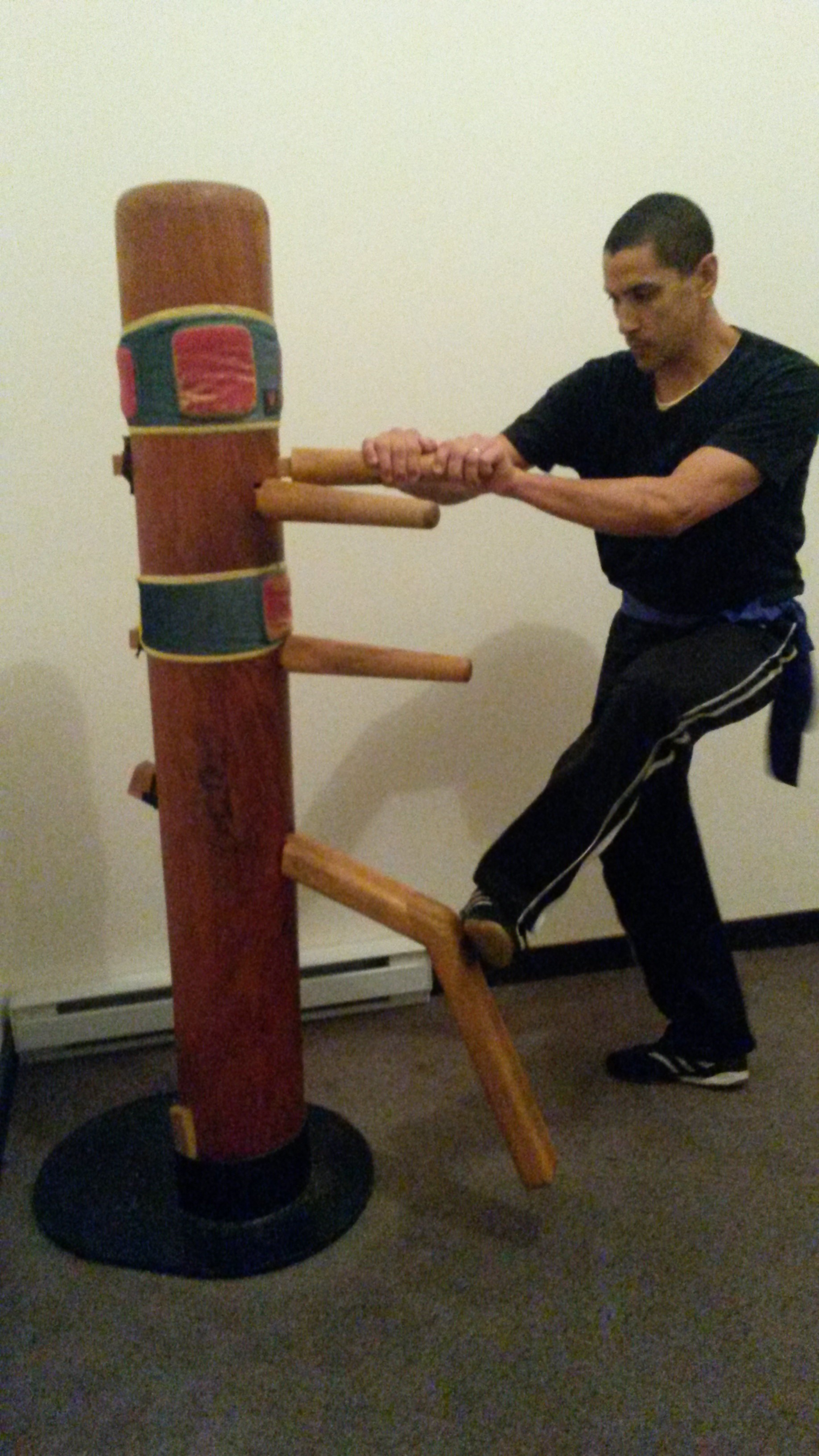 Please note that Sihing Raj has moved indefinitely to Costa Rica.
My draw to martial arts began as a child with Judo in 1979 under the late Sensei Augustin Tchantcho in Kuwait. After leaving the country years later, I took a few classes in Karate, Aikido, Tai Chi, and Tai Kwon Do through various teachers, but never quite felt like I re-found what I had left. My journey, instead, took me to ice, rock, and mixed climbing, as well as mountaineering. I married a climber in 2008 and in 2009 we had a baby girl.  When my daughter was about 3 months old, I restarted my search for a martial art that I could pass on to her. I researched many martial arts and interviewed many teachers.  What I learned was that it wasn't Judo that was special…it was my teacher.
I only met with Sifu Jim Kragtwyk for about 10 minutes one day in January 2010.  But, his words and demeanour quickly made it evident to me that he was the teacher I was looking for. He could have been a teacher of Zumba and I'd probably have signed up. I emailed Sensei Tchantcho in Kuwait and asked his permission to study Wing Chun Kung Fu under Sifu Jim; he gave his blessing. I have diligently trained ever since–only missing classes for abundant and glorious travel–and trained on my own even during those times. In 2015, to continue to feed my never-ending quest to learning the Wing Chun system, Sifu Jim granted me the honour of helping him teach his students–my Kung Fu brothers and sisters.
I believe all martial arts are wonderful, challenging, and perfect. I also know that every person has different needs, lifestyles, and goals. Sifu Jim is the teacher that perfectly suited my needs and lifestyle; Wing Chun satisfies my martial arts goals.  I can teach my (now two) daughters self-confidence through Wing Chun without worrying about them damaging their bodies, and I can continue to train and improve my own Wing Chun until I'm in my 70s and beyond.
If you find yourself researching for a martial art that suits you, I encourage you to contact Sifu Jim Kragtwyk to hear what he has to say. And, once you decide on which martial art is ultimately best suited for you, I wish for you my kind of happiness with it. Thank you for perusing our club's website!
Zach Lewis – Certified Black Sash Instructor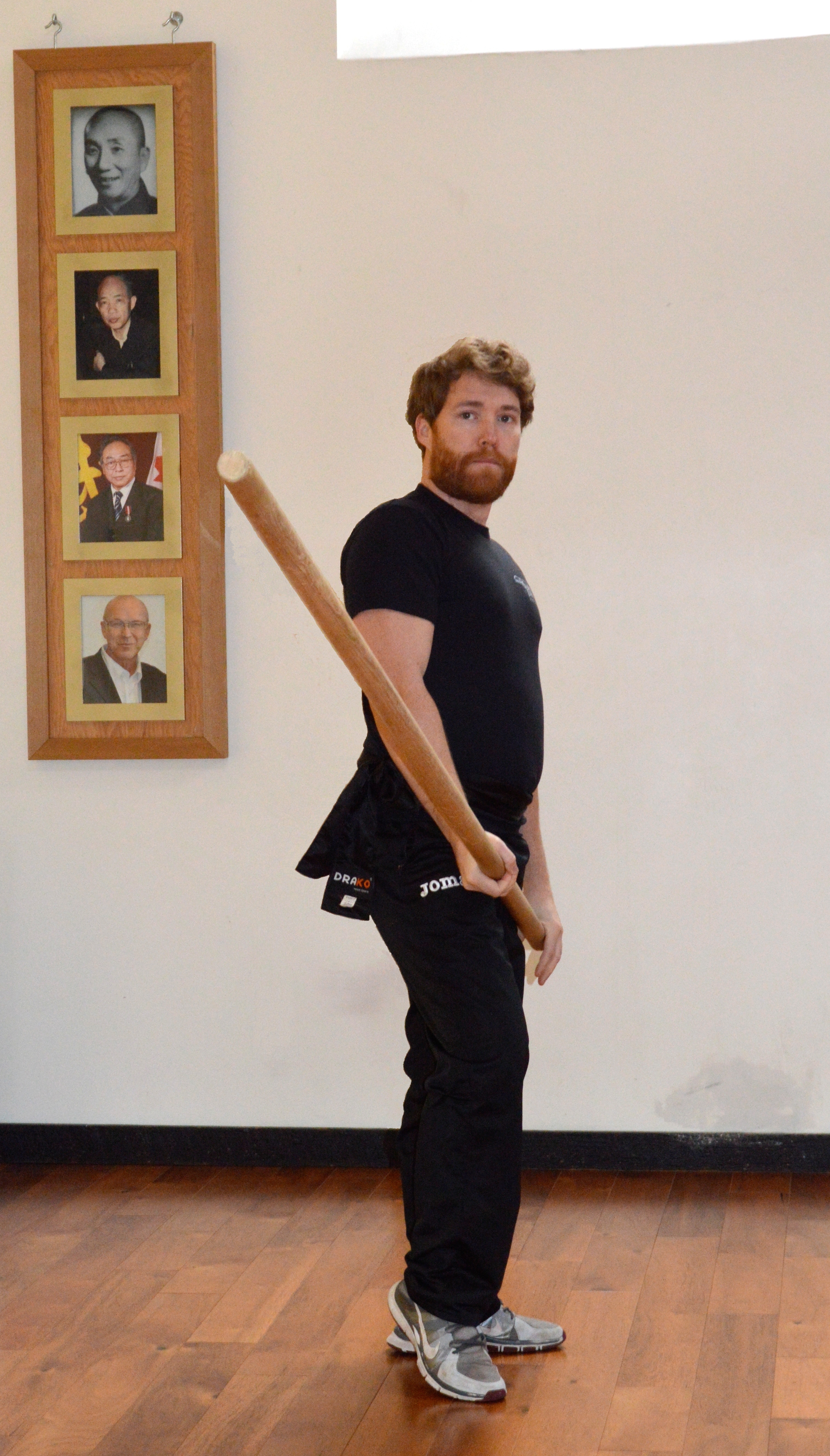 I have been training Wing Chun since 2008, I came to it like I came to every other fight or fighting style I had encountered up until that point: angry. I come from a single-parent household, low-income, with drug and alcohol abuse within my family.  I had tried boxing for a few years, but didn't like being hit in the head. I trained Ninjitsu for a brief time, this person always said "Wing Chun guys always have the best hands, if you can't find Ninjitsu go for Wing Chun". Lucky for me, I took his advice to heart. After traveling the world for about a year, I returned home to Victoria. I found my Sifu Jim Kragtwyk's club. In all honesty, it wasn't my Sifu's impression or the quality of the art-I just wanted the Wing Chun. I did my best, but that first year was so hard. I was so tense as I had been walking around with anger and tension in my body for years.
Once I finally learned to relax and start to let go, the anger started to go with it. Layers of it, year after year. It took me much longer to realize the type of effect this training was having on me. It had helped me become a better friend, brother, son, grandson, partner, student-everything. Eventually, I started to understand that simply wanting only the Wing Chun, the physical martial art was impossible. I couldn't be the same person, the art had already changed me. I knew that to get better, to get to that deeper place of embodying the art, I needed to embrace a lifestyle. I had to go beyond how the art has changed me for the better and give back. We call this the "kung fu life". I could never do justice to how rich the relationships with people that have come and gone over the years has been, how much I have learned from my Sifu and all of these people. So, instead I give back and hope that others are able to continuously grow and gain like I have.