West Coast Sunny Tang Wing Chun Kung Fu
Sifu Jim Kragtwyk teaches Wing Chun in Victoria, British Columbia.
Lessons at 841 Fisgard St.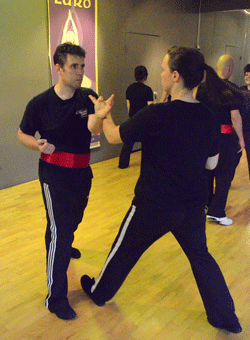 Class Schedule:
Mondays: 7:30 to 9:30 PM
Tuesdays: 5:30 to 7:30 PM: Wing Chun Fundamentals)
Thursdays: 7:30 to 9:30 PM (6:30-7:30PM for white sash and above)
Saturdays: 10:00 AM to Noon, and Noon to 1:00 PM
Private and semi-private lessons by arrangement.
For further information contact Sifu Jim Kragtwyk.